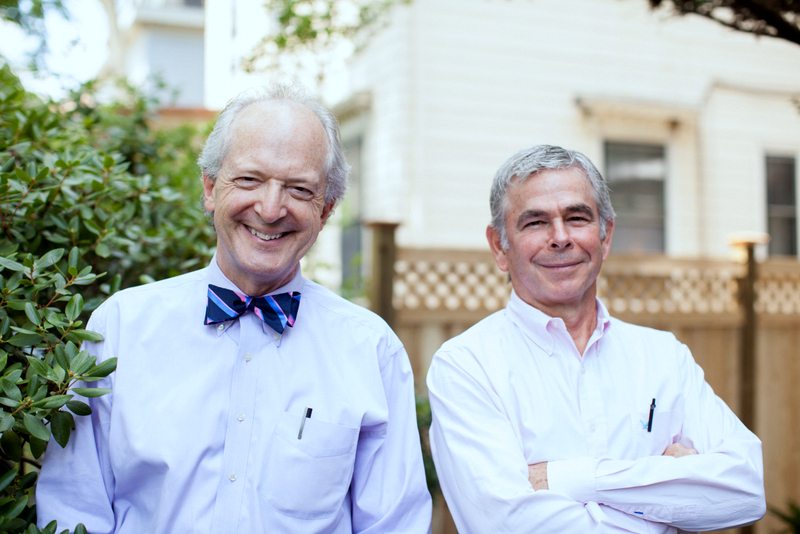 "The art of healing comes from nature, not from the physician. Therefore the physician must start from nature, with an open mind." - Paracelsus 
Welcome to Bill Mueller and Jim McCormick's practices. Bill (above left) and Jim (above right) both offer Worsley Five-Element acupuncture and Zero Balancing treatments. Bill and Jim maintain general practices, seeing patients with a wide variety of conditions.  
The very different paths that Bill and Jim took in their early lives nonetheless brought them both to study with legendary 5-Element teacher, J.R. Worsley and visionary Zero Balancing founder, Fritz Smith. As a result, they share the values unique to the Worsley style and to ZB: living in harmony with the laws of nature, establishing sincere rapport with each patient, and deeply respecting the power of touch to impact all aspects of one's being. 
Bill and Jim are also the co-directors and co-owners of Cambridge Health Associates. Along with CHA's small office staff, Jim manages our many practitioners and teachers, while Bill oversees day-to-day administration. Their leadership and ongoing dedication is at the core of what CHA, as a whole, is about. Learn more about CHA, our history and mission 
here.